An Adobe Art Director's Creativity Workshop
The Grand Victory Finalé of 37 years of inspirational design
The Mind Blowing Conference
that you've been waiting for…
Russell's conference brings together a small exclusive group of top designers from around the world for a one of a kind experience. This advanced inspirational class is a multi-day conference in Monterey, CA. The event is hosted by Adobe's Sr. Principal Designer Russell Preston Brown.
Join industry experts for an inspirational week that you can't experience anywhere else. In between the inspirational Rock & Roll projects, you'll join a band of other creatives for compelling learning about Adobe Creative Cloud products and workflows.
This fun, lively and inspirational event is for graphic designers, art directors, photographers and creative directors seeking fresh, inventive ways to use the newest Adobe applications. This Rock & Roll themed event will inspire you with great speakers and lively musical performances.

A design event
like no other...
Find inspiration from some of the best designers and educators
Get a front row seat to the latest Adobe magic and innovations
Take fun breaks with musical performances and special guests
Connect with speakers and other attendees
Create handmade portfolio projects
5 Great reasons
why you should attend
Laser Engraved & Printed Portfolio Projects
When your projects are complete, they will be laser cut by a Trotec Laser, imaged with Canon and Roland printers to your exact specifications.
Personalized Attention with Industry Pros
Have your questions answered by Adobe's top experts in Lightroom, Photoshop, Illustrator, and the full Adobe Creative Cloud.
A full, 1-year membership to Adobe Creative Cloud
As a special bonus, you'll get a full year of the Creative Cloud included with your training. You'll leave the class with new techniques, fresh tools and new contacts.
Learn the latest new features in Creative Cloud — Photoshop, Illustrator, and Lightroom
Adobe Photoshop, Illustrator and Lightroom have come a long way over the past few years. In this class you'll see the latest advancements in each one as well as how to take advantage of new workflows.
Network with Top Creative Directors
Meet other industry professionals in a fun creative environment, where you can build relationships that last well into the future. It's not uncommon for attendees to start new business relationships from new friends that they have met at a Russell Brown conference.
Frequently

asked questions
Your Creative Cloud Membership
About four weeks before class begins, we will email your membership to the Adobe Creative Cloud. You may install it immediately and activate it before class starts. Remember: you must create an Adobe ID before installing the software.
Keep in mind that your one-year subscription will kick in the moment you sign into your account and launch any of the applications. Note for existing Adobe customers: this special membership code will update your existing Adobe Creative Cloud account so that it can be used to extend your account for the an additional one year time.
How to prepare for the

Rock & Roll Reunion

Bring yourself, but make sure you are energized with creativity and ready to learn. This hands-on class will supply each participant with their very own Apple iMac workstation for use in class.

We will also be discussing the mobile workflow with Adobe products so having your mobile phone or iPad available will be an added bonus.

Also bring your digital camera of choice. It might be your mobile phone or your DSLR camera. Be sure to bring a media card reader to transfer your images to your workstation.

Class projects will be announced two months before class starts. This will give you plenty of time to prepare and step into class ready to start imaging.
What is the

Theme & Project this year?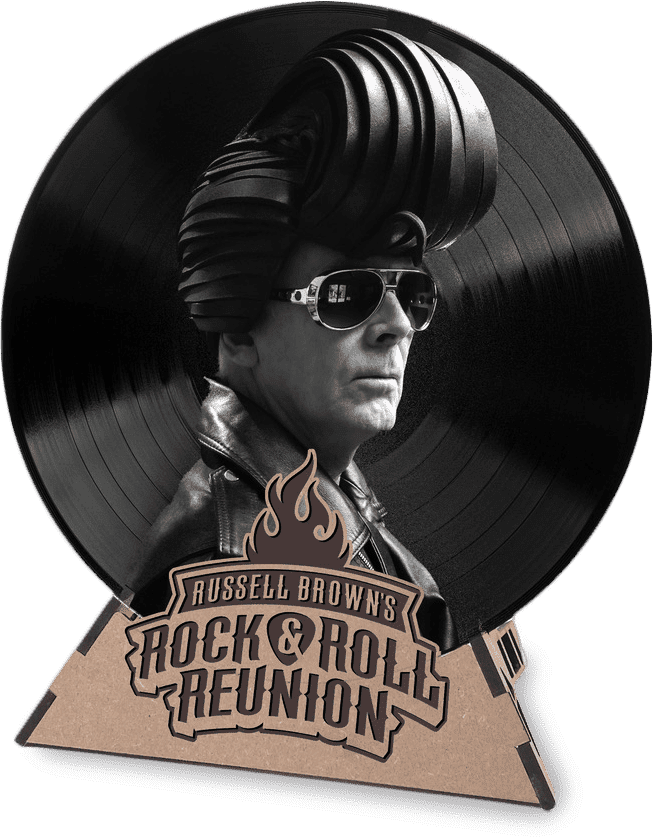 Our 2022 theme opens the door to creative thinking as you promote your very own Rock & Roll band and perhaps with you as the lead performer. Select your favorite band of all time, or create a new band of your very own. This year students will create special projects to promote your band and their music. Projects will include printed album graphics, laser engraved displays, and posters.
We will begin class with a Rock & Roll concert to kick things off with a blast from the past. You may use your phones or cameras to capture images of the performers in our onsite photo studio, or work with professional photographers to capture the image you desire for your Rock & Roll projects. When your projects are complete, they will be laser cut by the Trotec Laser, imaged with a Canon or Roland printer to your exact specifications.
Project details will be announced two months before class starts. The projects will come with detailed instructions on getting your projects started before arriving to class. This will allow you to step into class and feel confident that you have created your best possible portfolio-ready work for imaging.
Project
galleries
Rock
Posters
Record
& Stands
An Amazing Event Calls for an Amazing Location
Monterey Conference Center
Monterey, California
Tuesday, April 26th through Thursday, April 28th
Details
Please plan to arrive into Monterey on Monday, April 25th. There will be an opening reception on Monday, April 25th at 5:00pm. Come as your favorite Rock Star! Beer and wine will be served.
Class starts on Tuesday, April 26th at 8:30am and runs through Thursday, April 28th. Rock & Roll costumes are welcome and preferred on the first day of class. This is a great opportunity to have your picture taken so you can include yourself in your class projects.
The Thursday night talent show ends at 11 pm. This amazing show shouldn't be missed. Plan to leave Monterey and head home on the morning of Friday, April 29th.
Health and Safety
Adobe is committed to insuring your health and safety during this unique time. In our efforts to make this event safe for everyone, there will be mandatory protocols in place. It is important for you to be aware of these official Adobe guidelines as you plan to attend this in-person event.
For attendees and support staff, these protocols include:
All participants are required to be fully vaccinated
Participants – must be ready to show proof of vaccination upon arrival
Testing is available upon request
Mask wearing although not required it is encouraged
Daily Health Assessment questions will be asked upon arrival
In-person participation is voluntary
There may be additional requirements from the venue and/or the local government; if so, they will be announced before the event. Additional information will be mailed to each attendee as new safety documents are made available. In addition, any international attendees must follow any required travel protocols as they enter the United States.
If any participant is feeling unwell for whatever reason while on-site, that participant should not attend any activities regardless of their vaccination status or whether they have tested negative recently. Self-isolate, seek medical attention, and notify the event organizers as soon as possible. If a participant feels unwell prior to traveling to the event, do not travel and seek medical attention. Any participant who tests positive will be provided a full tuition refund.
Event Support
Any questions regarding the conference please email rbrocknrollreunion@adobe.com.
Hotel Information
Hotel reservations can be made for a discounted rate at the Monterey Marriott in Monterey, CA. The Monterey Marriott is directly across from the conference venue, Monterey Conference Center.
Recommended Check in – Monday, April 25th
Recommended Check out – Friday, April 29th
Substitutions / Cancellation Policy
Substitutions, including those made on-site, are allowed with the written permission of the original registrant from the same company. Substitutions outside the same company as original registration will not be granted. Request for substitutions must be made via email or mail. Substitutions are not confirmed until you receive written approval from Event Registration Support.
Cancellation Policy
Cancellation requests must be submitted in writing to cra86607@adobe.com.
The refund policy is as follows:
Before March 1, 2022: Full refund
March 2, 2022 or later: No refund (No shows are ineligible for registration fee refunds).
Professional

Speakers and Performers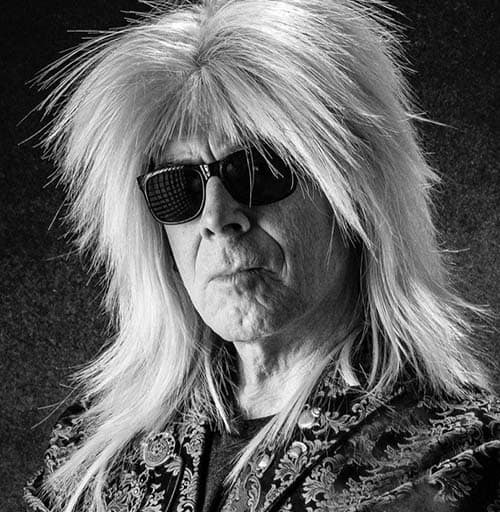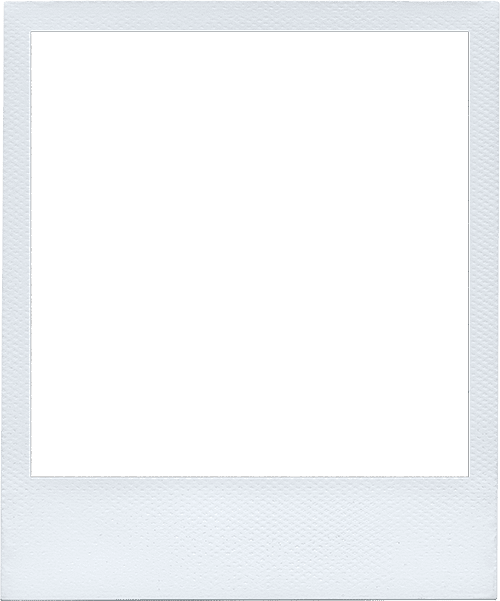 Russell "ELVIS" Preston Brown
Sr. Principal Designer
The Secrets of Mobile Phone Photography Workflow in a Rock n' Roll World
Russell Preston Brown is a Sr. Principal Creative Director at Adobe Inc and an Emmy Award-winning instructor. He uses Adobe products to combine the worlds of design and software development. In his 37 year Adobe career, he's contributed to the evolution of Adobe Photoshop with feature enhancements, advanced scripts, and most recently, Adobe Photoshop for iPad development.
Brown's extensive design knowledge and zany presentation style have won him a devoted following among users of all levels. Via his entertaining series of Photoshop Tips and Tricks, Brown tests the creative limits of Adobe tools for an audience that includes art directors, designers, photographers, artists, and other creative professionals.